17 07 2009
Last screen of Windows 7 beta
My Windows 7 Beta is expired. After about two hours of work computer restarts. During restart it shows me the following BSOD.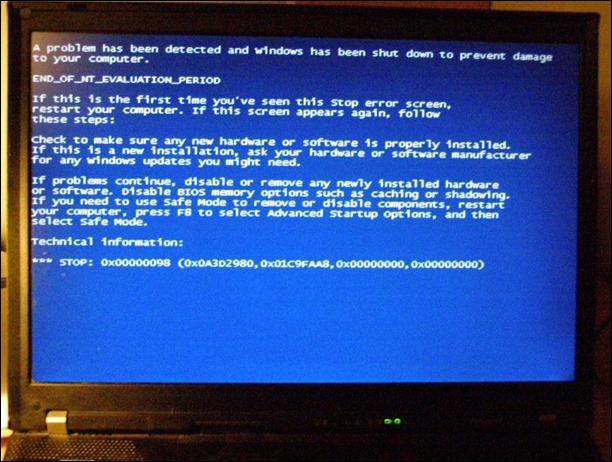 As you can see then Windows 7 has also constant for the end of evaluation period defined. 🙂
---
Entity Framework 4.0: On the way to Composite Pattern What do you think of my ASP.NET MVC gallery layouts?
---
See also