2 04 2011
Users are registered but not authenticated when using FBA and claims-based authentication
Configured one SharePoint 2010 web application to use FBA with claims-based authentication. I also created extended application that is internally used as for administrative purposes. On public site users were registered but never correctly authenticated for SharePoint. Solution is here.
Make sure at least one of applications has Windows authentication enabled. For one server I had to make NTLM available also for internet zone although it is not used there and users are redirected to custom login page when they are entering the site.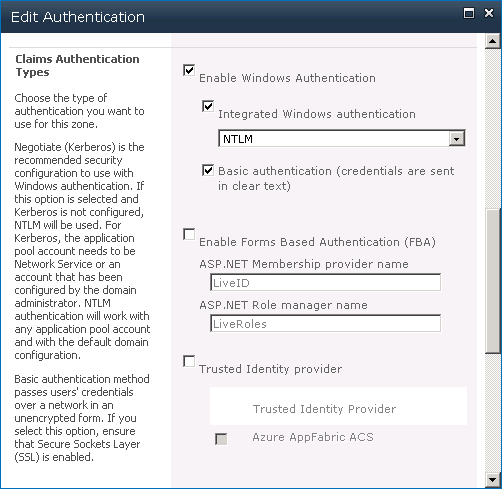 After enabling NTLM users were able to authenticate using Forms Based Authentication.
---
Cannot use SharePoint 2010 API from console application Failed to get value of the "Approval Status" column from the "Moderation Status" field type control
---
See also