24 06 2013
Office 365 new public sites
As I got my Office365 developers benefit activated I decided to try out if public sites on SharePoint are ready for real use or not. The progress is markable and although Microsoft is extremely careful with activating functionalities on public sites there's still lot of work done and I think it's worth to take a look at new version of public sites. Here is my first quick overview.
Default design
Default design is way better than before. Now you will get simple and nice looking page out-of-box.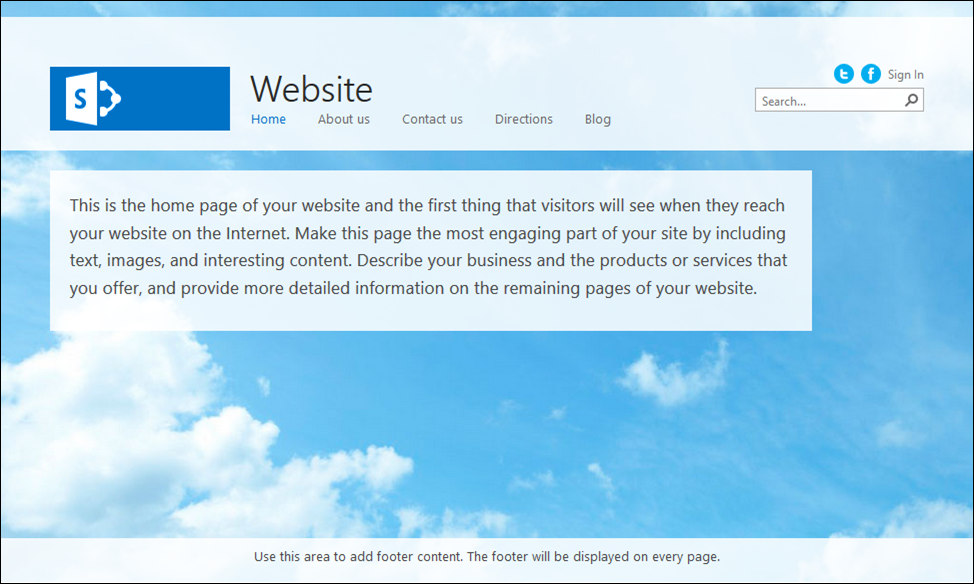 Click on image to view it at original size.
I tried this page also on my Windows Phone 8 but it is very unconveniet to use – fonts are too small and it's hard to hit then navigation links without zooming page in. This is the point where device channels should come in. As device channeling is one of my next experiments I don't stop mobile devices issues here.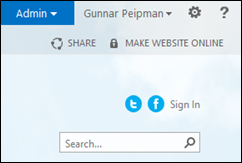 By default the public site is not open to internet so you can put up some content and publish your homepage when it's done. To make public site really public follow these steps:
Log in to your public site
On top right area of page you find the following link with lock icon: "Make website online"
Click on this link and say yes until page is reloaded again and the link text is replaced by "Make website offline"
Now your site is online and you can start promoting it.
No advanced site building!
Public sites doesn't make you full publishing infrastructure available. A lot of things are forbidden, disabled or turned off. Yes, you get simple control over your site and content but forget all advanced stuff that corporate sites may need. Let's say – you get digital business card with some editing options.
No multi-language sites, no advanced control over masterpages and page layouts but still you can use those fancy new app model apps and UI extensions so you still have some chances to do something but I'm not very sure what search engine spiders think of these inner frames.
Editing site design
You can use new Design Manager to control some aspects of your site design. When logged in open site settings, select design manager and open masterpage you want to change. The page is shown you as preview with no content. On top of page you will find snippets menu. Click it to start playing with design.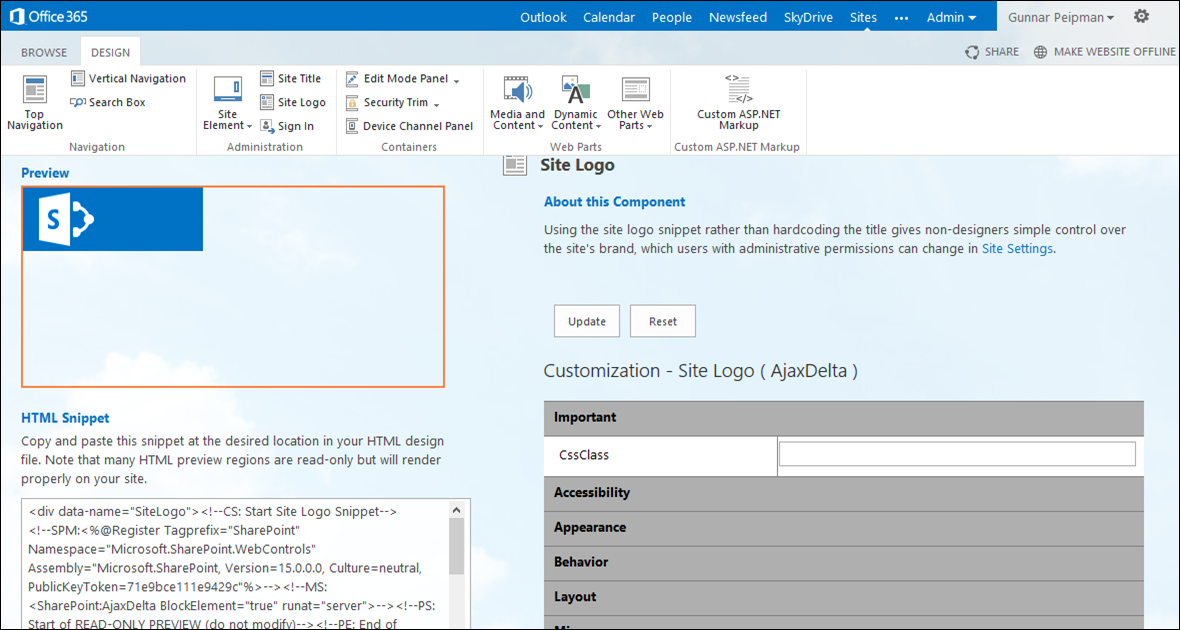 Click on image to view it at original size.
This way you can edit all mayor blocks that make up the page. When you are done with modifications then you can take generated HTML and add it to your html-format "masterpage".
Editing masterpages
One thing to notice – you cannot directly edit masterpages and adding your own masterpages doesn't help – they just doesn't show up in masterpage selection in site settings. You have to play with those new html-files that are converted to masterpages.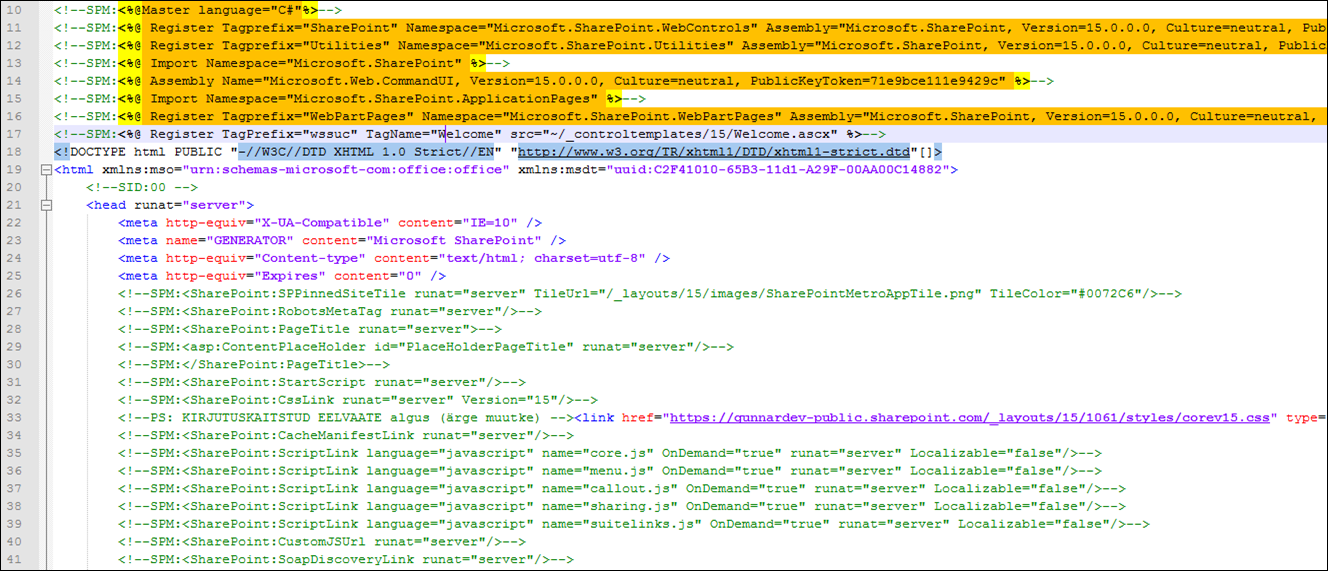 Click on image to view it at original size.
Commented lines that start with SPM are placeholders for SharePoint server-side controls and declarations. Modifying these areas is not supported although you can do it. If you add somethings that is not supported (read: forbidden for some reason) then ugly error message is shown instead of your nice page.
And there is blog!
One thing that Microsoft seem to understand now is the fact that companies need channels for quick publishing. New default site includes also SharePoint based blog. It is not something advanced but it still good start for companies who are still coming to blogging.

Click on image to view it at original size.
First thing to do with blog – remove empty categories. If somebody clicks on it then right menu is displayed somewhere in the middle of page because there is no content.
Conclusion
Public sites on Office 365 are not perfect yet but new version is still big step on right direction. New out-of-box designs are nice but yet simple and companies who need to publish just basic information about them can easily get page up and running. Although control over public site is small I feel that I am playing with something bigger than I can currently think of. Over next days I will dig deeper to public pages and try to find out what more I can do there.
---
SharePoint 2010 Data Form Web Part can't render Created Date and throws StackOverflowException New way of creating web applications on Visual Studio 2013
---
See also