1 07 2013
New scaffolding for web projects with Visual Studio 2013 Preview
Visual Studio 2013 Preview introduces new scaffolding engine with code-name "Artery" for ASP.NET projects. The new engine allows to gather together all general and project specific scaffoldings and it seems to me like Artery will be the framework that gathers under same roof all scaffolding support in future.
If you have some ASP.NET project – it doesn't matter is Forms or MVC – opened in Visual Studio you can use new scaffolding menu to add new items to project. Just right click on project or on folder where you want to add new item and select Scaffold… from menu.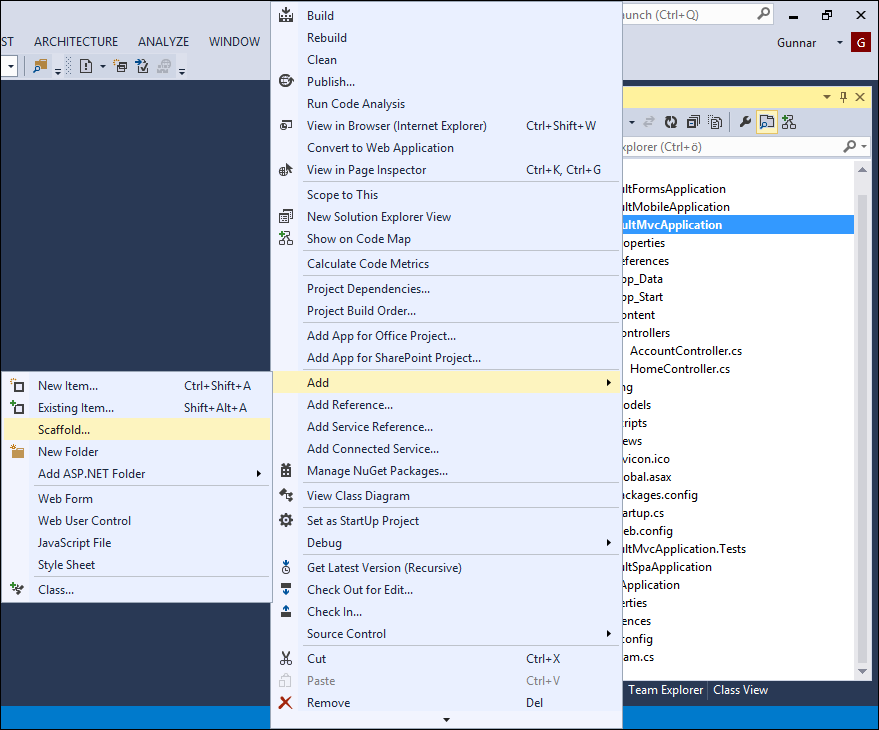 The richest selection of scaffolds is available for ASP.NET MVC.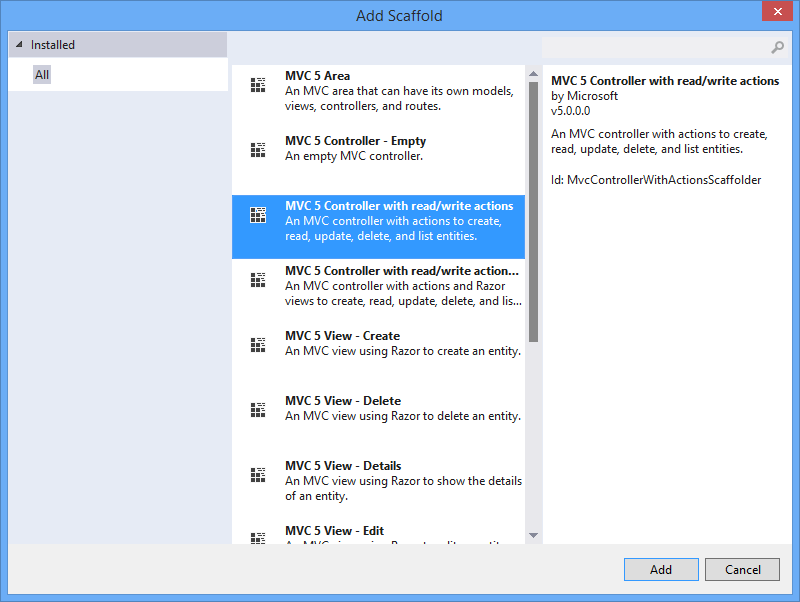 For ASP.NET Web API we have some additional scaffolds like show here.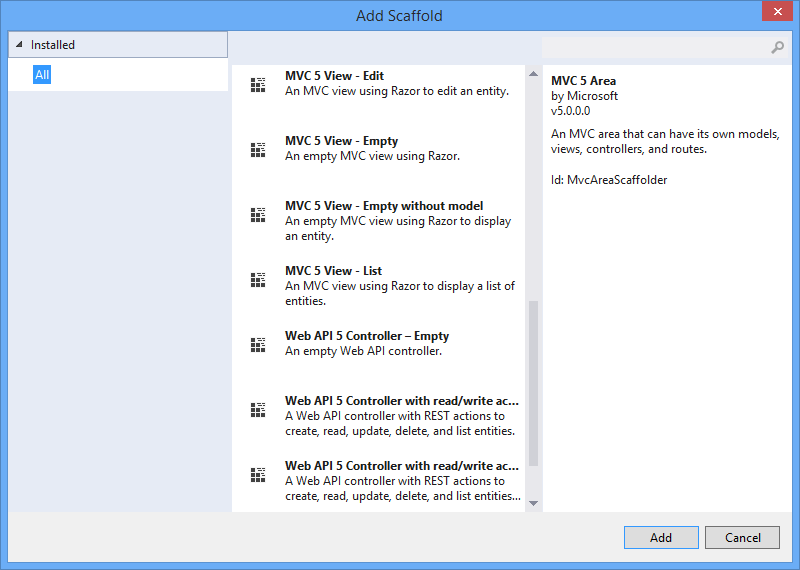 When selecting scaffold and clicking add the item based on selected scaffold will be created. Currently new scaffolding engine works only with web applications.
No shortcuts to views anymore
It seems that there are no shortcuts for creating and going to views in code editor available anymore. It's possible that Microsoft is working things around but in Visual Studio 2013 Preview those nice shortcuts are gone.
Sniffing around
Besides ASP.NET scaffolds there are also Enitity Framework ones available. Scaffolds are T4 templates and they are controlled by their specific DLL-s. You can find ASP.NET MVC 5 scaffolds from folder:
C:\Program Files (x86)\Microsoft Visual Studio 12.0\Common7\IDE\Extensions\Microsoft\Web\Mvc\Scaffolding\Templates\MvcAreaScaffolder
I found some scaffolding related DLL-s too and as I'm not strong on Visual Studio IDE extensions it takes me some time to find out how things work.
Conclusion
Artery seems to me like good and generic way to bring scaffolding to Visual Studio on generic level. Although it's all new and there's not much information available yet about Artery I hope that for RTM release Artery is documented and usable also for other developers around the globe.
---
Improved version of ASP.NET checkbox list values collecting method Edit and continue with 64-bit applications supported on Visual Studio 2013
---
See also