7 10 2013
First meeting with Plovdiv community
One of new destinations of my Balkans trip this autumn was Plovdiv, Bulgaria. We met there with local developers community, had some presentations and after that was beerworking networking. There's something special about Plovdiv community that makes me want to get back there. Here's the overview of Plovdiv community and some words about what we did together.
We had not much time to hang around in Plovdiv but community stuff was very good. We arrived to Plovdiv at noon that left us some time to put our stuff to hotel and have a lunch. Then local guys took as to event place and guess what? From hotel to university the car radio played old school heavy metal! I can repeat it hundred times and still it sounds like something special.
Presentations for Plovdiv community
With Estonian new MVP Agu Suur we had two presentations for Plovdiv community:
Microsoft Design Language: Beyond the Tiles
Introduction to Single Page Applications
We made our presentations at local technical university – fancy place where I think it's hard to focus on studies in some rooms as you can see mighty mountains through windows.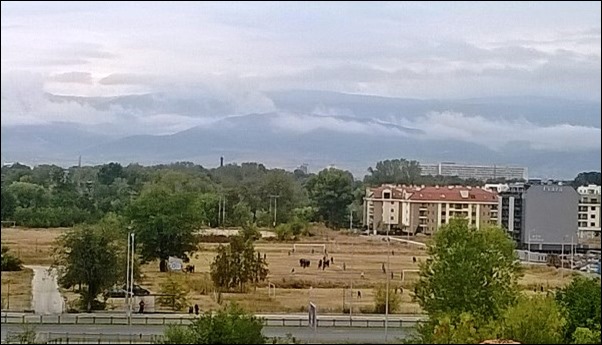 Fortunately it was gettig dark outside when presentations started and people were focused on us.
My presentation was introductory stuff for single-page applications and I focused on giving some idea what those fancy applications are, how to orient in this new fancy world and how sample applications are built up. Maybe one of the coolest thing to notice there (and this is not coolest thing to implement) is the fact that client-side and server-side code may have thin interface between them and both may use different presentation pattern (MVP, MVC, MVVM).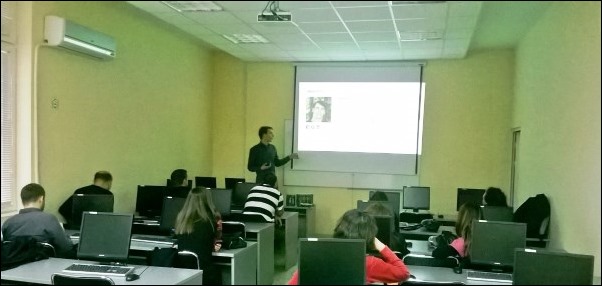 Agu focused on new Windows presentation language in his presentation. It may seem like soft topic but it's not. When you know only little about it and you sit with brand new Windows 8 or Windows Phone application project open in Visual Studio then you are very much lost when starting building UI. Agu has very good presentations about how to understand the new design language and how to get started with it. I strongly recommend to ask him to community events as he is very good speaker and his presentations are always interesting.
Plovdiv community
Plovdiv community is pretty small but strong and active. I think this is one of those communities that due to stability will survive all heavens and hells that time may bring. By technical skills they were strong. This kind of audience can be really PITA for speakers who come with too soft topics and hope to get only soft questions. No, when going to Plovdiv, make your home work and make it damn well.
Plovdiv community have nice tradition – speaker asks some more advances question in the beginning of presentation and later gives some stuff to guys who give correct answers. It's not easy to trick this crowd with something simple and that's why I chose hard trick – fancy example about throwing strings.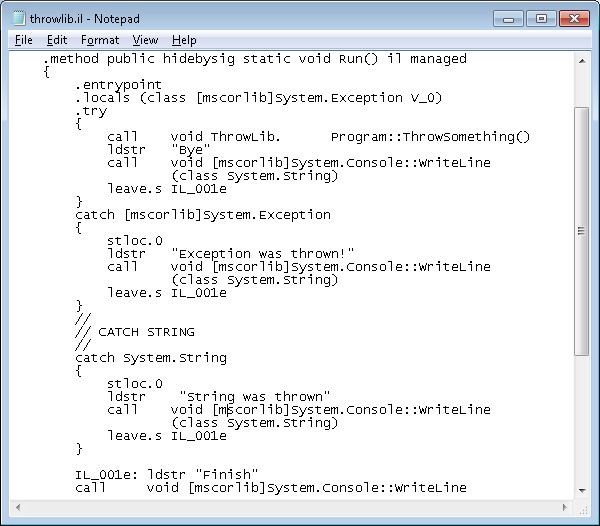 I thought they don't get very far with it as it was pure IL code doing something that never works in C#. But, hell no! They got very far with my questions, failing only with last one: what happens when we include my weird library that throws strings to some C# project and call the method that throws string? Correct answer can be found from my blog post IL perversions: throwing and catching strings.
Surprise! Plovidiv community is also extra-ordinary because of the number of nice community ladies. Usually you see in community events load of sleepless developer guys how have to go back coding after networking. But it's way different in Plovdiv – honestly, I was amazed! 🙂
Networking
After presentations we were taken to local pub called Piter-Peter. This is nice place with good local menu and friendly staff. If you happen to stop at Plovdiv then go to this place for sure.
Special thanks! I'm very glad that brave community member Ivelina Georgieva was so nice and helped to get my smallest part of family from hotel to pub and back. Thousand thanks to you for taking care of my little ladies! 🙂
Networking was like every other good networking evening at Balkans – good food and drinks, interesting discussions and making new friends. I like these kind of living and active communities because guys belonging to these communities have always some surprising tech things to talk to you.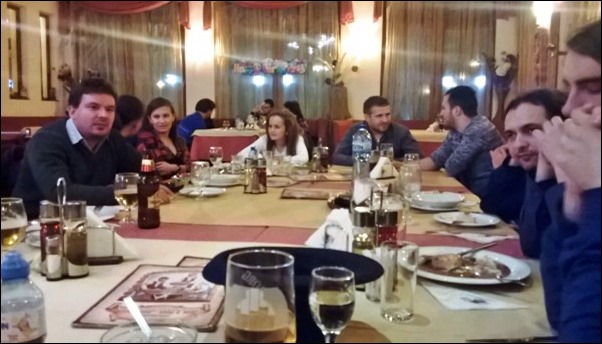 We finished before midnight and we were taken back to our hotel from where our trip continued next morning in early hours.
Wrapping up
Plovdiv left me very good memories and I really like Plovdiv community. They are very friendly and professional. They know many things about software development and they have really cool experiences to share. Also I like that some of these guys are strongly opinionated and they are able to explain why they have their opinions.
I hope to get back to Plovdiv again as their community is technically strong enough to go on with my favorite level 400 presentations. And, of course, I think there's much more to discover about Plovdiv community. See you next time, Plovdiv and thousand thanks to all of you for surviving us. Cheers! 🙂
---
My MVP continued Speaking at Sinergija13
---
See also