7 10 2013
My MVP continued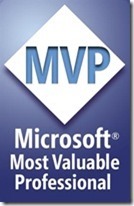 During my autumn trip to Balkans I got one fancy e-mail from Microsoft – my MVP title is continued. This means that my sixth year as MVP has started. As for every other MVP year I have some plans and some goals to achieve. Here's short overview of my new MVP year.
Last year as MVP was pretty much silent but in private life I had a revolution – I'm now father of one very cute little nortern girl and my life has changed forever. This year I plan to be much more active in public space and I try to take some new challenges:
more blog posts about general topics on software development (architecture, patterns, stable and legacy code, project management),
more blog posts about internals of ASP.NET MVC and ASP.NET Web Pages,
improving highly my presentations (examples and slides),
more activity in ASP.NET forums,
more meetings with foreign communities all over the Europe.
I think these few points are enough action for me for this MVP year. Cheers!
---
OneNote as personal travel guide: Using OneNote on trip First meeting with Plovdiv community
---
See also