11 12 2013
Long weekend in Netherlands
Every human being needs some time off and now it's my turn to have some free days before pre-Christmas rush. Last year I had my little pause in Netherlands and after getting back to work I was like code-monster: head full of new ideas and solutions, in extremely good mood and I solved many tough technical problems like they were first and easy levels of some game. Here's my introduction to some miracles of Netherlands you may want to enjoy.

Last year I visited Eindhoven Metal Meeting festival held at Netherlands and it was great experience on getting batteries charged again. The event was organized very well, location was great and although the bands played mostly extreme metal it was very refreshing to be there, have some beers with other metal guys and enjoy the parties.
Of course, not everybody listens to hard metal or rock. There are many other things to enjoy in Netherlands. I found out that some cultural event is just good addition to all other nice things there.
Unlimited crowd. You don't have to look like bad guys from Mad Max world to have good times at metal events. Metal people are friendly with each other, they don't care about how you look and other minor detals like this. Just be yourelf, be who you are, have a great party and you are welcome in every heavy metal event. Simple, isn't it?
Cities preparing for Christmas
Cities and towns in Netherlands are warm and cozy by atmosphere. Trees and houses in Christmas lights, a little snow (okay, for them it is snow or a lot of snow) but no extremely cold weathers like here in north. In Eindhoven they put up big ice skating board to market square and in the dark with Christmas lights the board makes you feel holidays time with every cell of your body.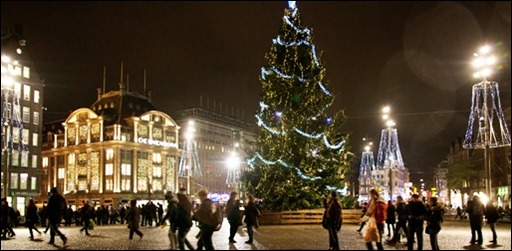 Christmas tree @ Amsterdam.
Picture "borrowed" from i amsterdam page.
Many small shops with unique selection of stuff to buy make it easy to find some nice gifts for Christmas. These small shops are like good relic from times when super markets didn't ruled the world. Staff there is usually very friendly and they give their best to help you choose what you need. You don't find this kind of personal selling much these days.
Fancy architecture
When walking around on streets you will find also new buildings with cool architecture. Fancy buildings are important to notice – it shows you that it is possible to have something very cool and different if you just give more free hands to talented people.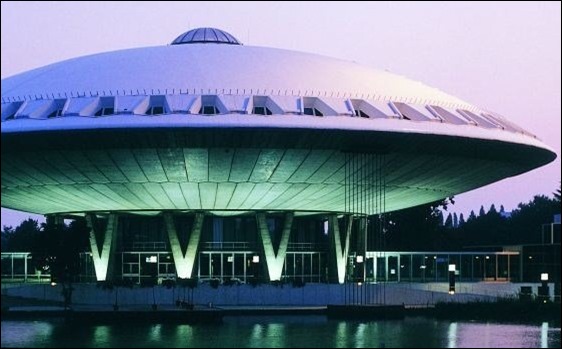 Evoluon at Eindhoven. You can see it when coming from Eindhoven airport.
Picture and more reading from Holland.com
I agree, it's possible to end up with totally awful buildings but if you control the process like guys in Netherlands do it then the results will be cool. Just keep your eyes open when moving around and enjoy what you see!
Beers and Christmas beers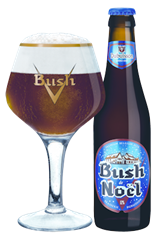 There are many breweries in Belgium and Netherlands that make special Christmas beers. Their regular selection is wide and you can stay in Netherlands for days enjoying quality beers in evening. They have nice small pubs and some of these are very professional on beers. They can tell you many things about their beer selection, suggest you some rare beers with good snacks and so on – just sit down and let good things happen.
Personally I prefer those Christmas and winter beers although often they are very strong. I like specially their dark beers because they are like wizards giving luxury taste to those fancy beers.
Coming back
I will be back next week from my crazy trip, full of energy and then I start missing Netherlands again 🙂
Generalizing storage access for Windows Phone and WinRT apps IFileClient – Generalizing storage access in ASP.NET web applications