24 05 2015
I was speaking at Techorama 2015
Last week was my first time to be a speaker at Techorama, Belgium. It's not a big and massive event like Build or Ignite but it's still pretty big for Europe, I think. And it's challenging for speakers as line-up is very strong. Really, it's not kids game. Here is my short overview of Techorama and if you want to get quick answer then yes, for sure get there next year!
It was a little bit more than half of year ago when I contacted Belgium MVP-s and I asked them about speaking challenges in their area. They came back to me very soon and I was invited to Techorama 2015 with my legacy code session. It's more theoretical session that introduces how to start moving on with world's worst code bases ever and how to get to the point where developers can start covering the code with tests.
Mechelen
Techorama was held at Mechelen – a nice little town not far away from Brussels. It takes some minutes from Brussels Airport to Mechelen on train and tickets are not expensive for so short ride. Locals are also called as maaneblussers (moon extinguishers) and this is something I leave you to find out why it is so. It's a nice story.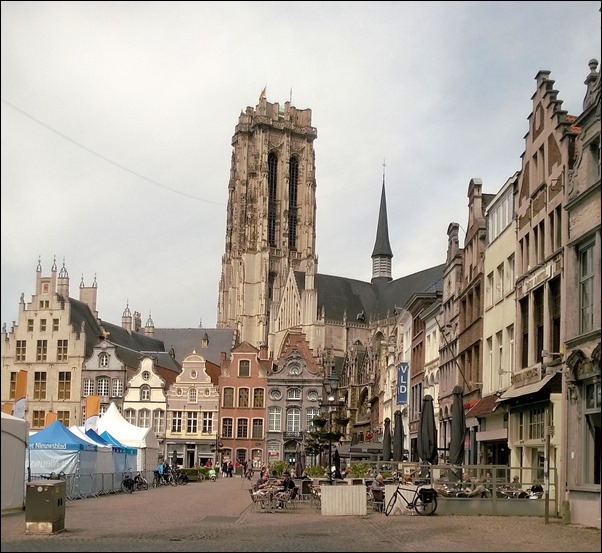 Fancy thing was that speakers were hosted at four stars church. Yes, church where part of the building is internally rebuilt has hotel. To get better idea what happened then here is the photo of my hotel room.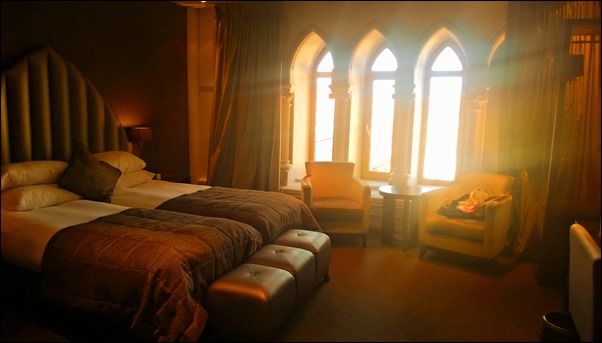 Also Mechelen is home for Het Anker brewery that is very well known by their Gouden Carolus beers. If you want to visit their restaurant then make sure you book table in advance as this place is very popular and it's only luck if you get table by just walking in. From brewery store you can also buy their whisky.
Event
The event was held at Utopolis. It's a cinema not far away from railway station and there was room enough for six parallel sessions. Although I had hell load of work to do during event I still managed to get some free time to visit some sessions and participate at events.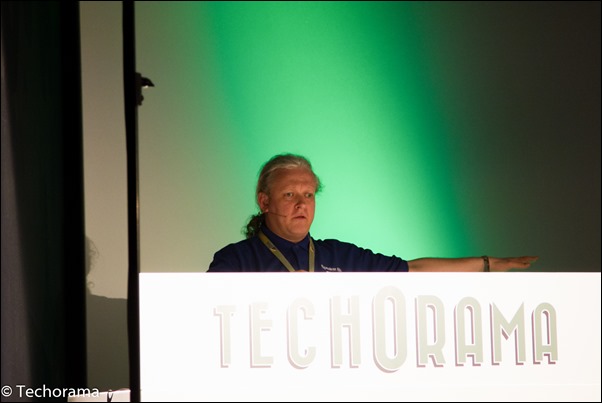 About sessions I can say one thing – quality was high and topics were interesting. I was lucky enough to go and attend at some Domain Driven Design (DDD) sessions as this is the topic I'm currently working on. And for me it was specially interesting to have a discussion on legacy code and DDD topics with Tom Janssens who had nice introductory DDD session next morning.
I'm specially happy about some real techno-maniacs who said hi and told me they know my blog. Yeah, the same small coding corner where you are right now. One of them was Julie Lerman! Thanks!
It also turned out that audience at Techorama is pretty communicative. After my presentation I had couple of discussions about legacy code with some attendees, They had some technical questions and also some organizational questions that were actually interesting. Usually people don't ask questions about how to build service around legacy code management.
Go to Techorama next year again!
If you have considered visiting Techorama then here are some reasons to do so:
Event is very well organized and they take good care of you.
Sessions are interesting and on stage you will see real professionals with very interesting and educating presentations.
There are hundreds of attendees – you have damn good chances to grow your technical network and make new contacts.
Need a serious list of arguments to give to your manager? Here it is for this year: Convince your boss for Techorama 2015 Same list works also for next years and also for other events on same level.
Wrapping up
Techorama was blast – nice small town, convenient and comfortable event venue and great speakers with very good content. I always look at events from two perspectives – speakers and attendees perspectives. Techorama was very well done on both sides. My great thanks goes to organizers who made this event happen. I will be happy to be back there again next year. Cheers, Belgium! 🙂
Either ErrorMessageString or ErrorMessageResourceName must be set, but not both Why to avoid fat controllers