Global DevOps Bootcamp 2018 is coming to Tallinn!
The new event we will hold first time this year at Tallinn is Global DevOps Bootcamp 2018. It takes place at 16th of June at premises of local Microsoft office. The event is organized by UserGroup Estonia – the local Microsoft user-group managed by Estonian MVP-s. We welcome also english speaking attendees from other countries and besides learning new things, attending at our DevOps Bootcamp is also great chance to see Tallinn.
What is Global DevOps Bootcamp?
Global DevOps Bootcamp is a global event that will be held on Saturday June 16th and is all about DevOps on the Microsoft Stack. Centrally organized by Xpirit and Solidify and offered to you by this local partner. During this 1-day event we will join (Microsoft) DevOps communities all around the world to talk, learn and play with DevOps concepts.
Goals of the GlobalDevOpsBootcamp:
DevOps in general
Insights into where we are heading when it comes to DevOps and new technologies
Get people's hands dirty and let them play with all the good Microsoft DevOps stuff
This year's theme will be 'From one release per month to multiple releases a day'. We will kick off with an introduction of a well-known authority in the DevOps space, followed by a keynote from the local partner about where we are heading with DevOps.
This time the event is all about DevOps and improving your release cadence. It will help you understand the latest DevOps trends and insights in modern technologies that enable you to release multiple times per day. It is an amazing combination between getting your hands dirty and sharing experience and knowledge around VSTS, Azure, DevOps with other community members.
Of course you won't be on your own. During the day you will be supported and guided by local experts who are active in the Microsoft Community.
Schedule at Tallinn event
10:00 – Opening the doors
10:15 – Keynote: Microsoft, Breaking down the Monolith
11:15 – Pause
11:30 – Hackaton, practical DevOps challenges
13:00 – Lunch
13:30 – Hackaton, practical DevOps challenges
16:00 – Show-up of results, raffle
17:00 – Closing the event
Hackaton
At hackaton teams will take the following challenges and provide solutions to the following topics:
How to move existing application to container?
How to add telemetry to applications and how to get information about hypothesis and experiments?
How to monitor maintainability and performance of applications?
How to use feature toggling to publish new versions live without disturbing end users?
How to use release gates?
How to modify database models as part of an application?
How to make Blue/Green deployment?
Our mentors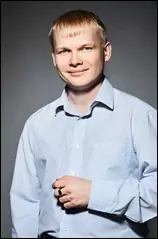 Our mentor at DevOps Bootcamp 2018 Tallinn is our MVP Taavi Kõosaar who is focused on Visual Studio and DevOps things. Taavi Kõosaar helps organisations with DevOps and continuous delivery in Microsoft environments. With great experience and knowledge of, he is used to working from idea to finished delivery. In addition, Taavi is a part of the Visual Studio ALM Rangers, who produce guides, examples and tools around the Visual Studio platform.
Besides Taavi there are also other mentoring MVP-s and professionals who will help attendees on hackaton challenges in case of any questions or problems.
Registration
Registration to event is mandatory. As the number of seats is limited we serve only those who registered to event through our Meetup page.
Event date: 16th of June, 2018
Venue: Microsoft (Rävala pst. 5, Tallinn, Estonia)
Times: 10:00-17:00, short lunch at 13:00
Registration: http://bit.ly/dob2018tln
See you at DevOps Bootcamp 2018 Tallinn!