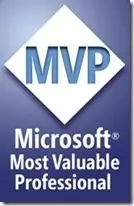 Another MVP year is over. Today I sent my activity report to my MVP lead and in October it should be clear if my MVP will be continued or not. I hope it will continued, of course. Now it is time to make one little overview about my MVP year that just ended in terms of public activities. It was year full of action and interesting people – something that is hard to forget. You should be proud too – without you there is no MVP program, this blog and many other things. So, feel yourselves as part of action!
MVP year in numbers
My MVP year in numbers was simple (but it was hard in actions):
276 postings to different forums,
255 blog postings to different blogs,
18 events visited (at 8 events I was speaker)
6 MCP/MCST exams passed
8 software development books read
Besides that active building of local community and development of local community portal in co-operation with Microsoft. Also I tested some new products and gave my feedback to Microsoft about my ideas and findings.
What was special for me?
For me my basic output to communities are this blog and events where I speaks and meet with people who are asking my advice. This year as the first one where I was speaker in events and I think I studies a lot of new things and I will be way better on that than before. I don't consider myself as star ready for big stages but I think I still made a very good progress.
I prepared simple page here about Code Contracts. You can find there list of my postings about this topic and also PowerPoint presentation ready for session and Visual Studio 2010 solution with code examples and presentation guides. This is example of what kind of materials I prepare for local community events. After my sessions I usually make all these materials available to public.
This blog
The other special thing for me is this blog. We – yes, we, me and you – my readers – have made huge step during this year. The following Google Analytics screenshot shows how this hot summer is going in terms of visits. Twice better than year ago, guys! :)

Thanks guys!
I want to say thank you for everybody who is reading this blog and also to all guys who made this MVP year special for me otherwise. I will continue my public work as before and I hope I can be way better than on this year. Summer is over soon and it is time again to start with community events, certification and all other activities that help me to spread the word and help communities worldwide. Thanks again guys, you rock hard! :)