Speaking at Riga Dev Days 2018
This week I am speaker at Riga Dev Days 2018 conference – the biggest one happening this year at Baltic states. It has workshops day on 29th of May and two conference days on 30th and 31st of May. My presentation is on 30th at 17:30 o'clock and it is about Azure Computer Vision services. Here's more about the event and my presentation there.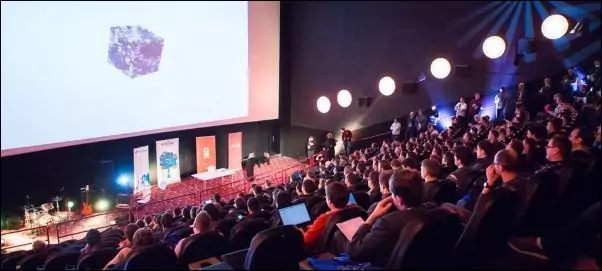 Riga Dev Days brings together the world class experts in Java, .NET, SQL Databases, Microservices and Cloud technologies to Riga for 3 days of sessions, workshops and showcases. The event hosts word class speakers, there are interesting technical topics and beautiful city called Riga – it's worth to visit no matter if you have been there before or not.
Important links:
My presentation about Azur Computer Vision API
I will speak about Computer Vision and Faces API of Azure Cognitive Services. These API-s focus on image analyzing services that support face detection, person identification, image tagging, OCR and handwriting recognition. My presentation start with short introduction to Azure Cognitive Services and image analyzing. From this point it's mostly demo about how things work. Of course, I also provide some ideas about system and solutions that can be built on these services.
Topics covered:
Introduction to Azure Cognitive Services
Detecting faces on images
Identifying people
Describing and tagging images
Optical Character Recognition (OCR)
Handwriting Recognition
Come to my Azure Computer Vision presentation on 30th of May, 17:30.
Special demo
For this Riga Dev Days I wrote additional special demo that demonstrates how to interface Office 365 SharePoint with Azure Cognitive Services using Microsoft Flow and Azure Functions. It is to demonstrate that Azure Cognitive Services are not just a cool toy for kids writing fancy mobile applications.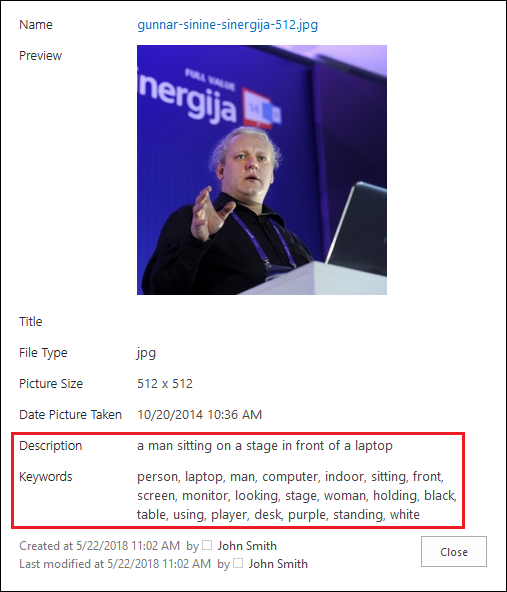 Find out more about this interesting demo from my blog post Automatically describing and tagging pictures on SharePoint using Azure Cognitive Services.
I am available at event venue through all the event and opened for all possible questions by you. Just step by and ask, like always.
See you in Riga!