Speaking at TechDays 2016 NL!
This year again I have honour to speak at TechDays 2016 Netherlands. It is well organized event with very good and interesting content. I was speaking there year ago and I had only good experiences with this event. This year it is held in RAI Center at Amsterdam in the beginning of October – 04-05.10.2016. This blog post tells why it is important to visit this event and why it is important to come to my Azure deep-dive session.

Why TechDays Netherlands?
Why should you as a developer consider visiting of TechDays 2016 Netherlands even if you live elsewhere and perhaps even more far away like me? Let's take a look at numbers of TechDays 2015:
210 sessions on two days,
126 speakers from different countries,
2046 attendees.
This is what these numbers mean for you:
you will find sessions interesting for you,
you have unique chance to talk with speakers,
there are enough speakers and attendees for building your professional network.
You will find many interesting booths from expo area and last but not least – the morning coffee for attendees is super with local pies.
My presentation: Deep-dive to Azure Search
My presentation uses sample beer store web site built on ASP.NET Core to demonstrate how to use Azure Search service in real-life applications. As a short introduction I will show Azure Search service and discuss some important aspects of search planning. After this my presentation goes through all important parts of Azure Search using sample code and live demos.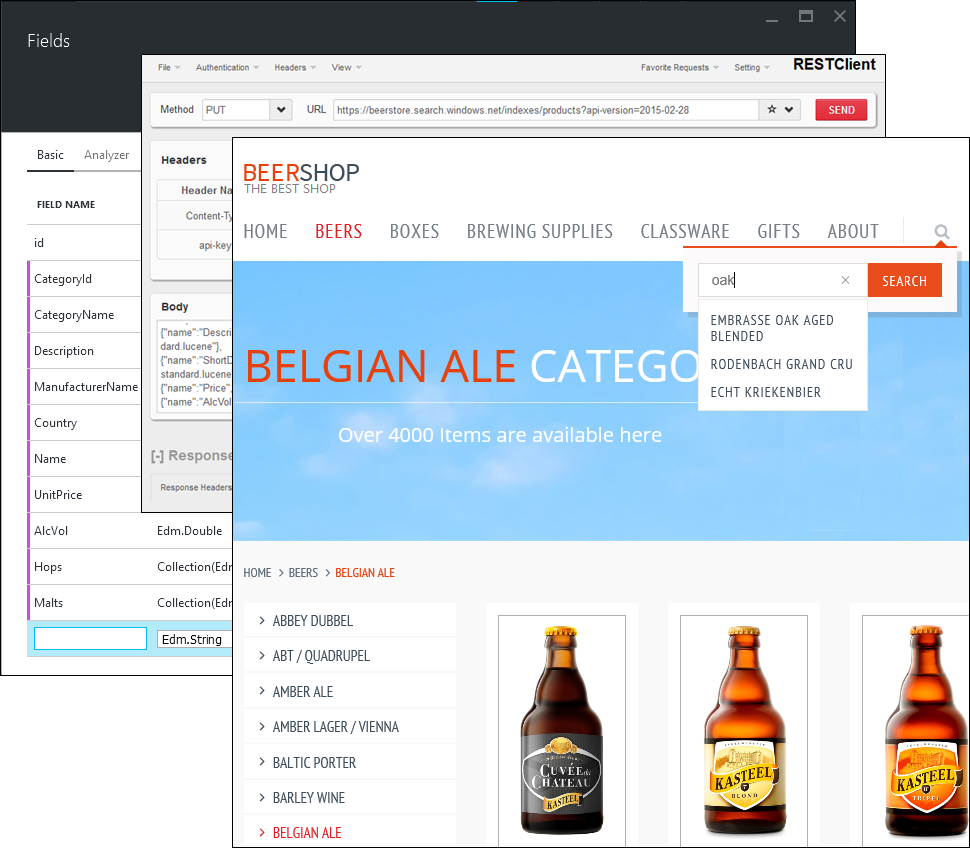 The goal of my presentation is to introduce to audience how Azure Search works and how to use it in practice. After presentation the audience should be able to start with their first full-scale search project using Azure Search and Visual Studio tools.
You can find more information about my presentation from Deep-dive to Azure Search page. I will publish there also all important reference materials from my blog and other sources.
See you at TechDays!