TechEd 2008 Developers – Microsoft data center in Chicago

Although I'm hardware guy I heard some interesting facts about Microsoft data center in Chicago I want to share with you. As I understood this data center will run also Azure services, so it may also be interesting to see some non-official estimates about how much applications can run in this center.
Data center in Chicago will be made up of server containers like the one on the following picture. Three wires you can see on the picture are for network connection, cooling and power. Only HP maintenance engineers have access to this container and engineers will be there if at least 100 servers are in trouble. Meanwhile it is possible to move running applications to "cooler" parts of container(s). Data center in Chicago will cost about $500 million. There will 220 containers of servers. After some little computing we should get 440.000 servers as result.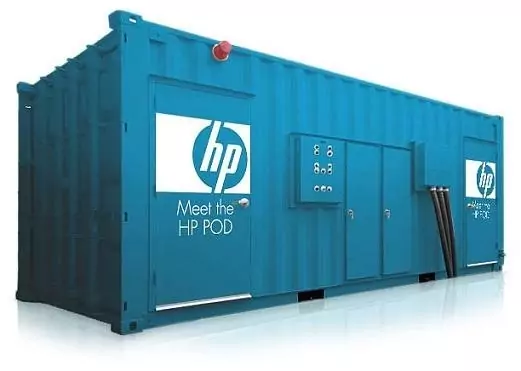 Now let's think about Windows Azure a little bit. It was told on TechEd 2008 Developers that every virtual machine on Windows Azure operating system that runs applications uses one processor core. If servers have two processors with two cores then one container is able to run 8.000 and data center is able to run 1.760.000 virtual machines. If servers have eight processors with four cores then one container runs 64.000 and data center 14.080.000 virtual machines. NB! These numbers are here for estimation purposes. I have no idea which server there will be in Chicago data center.
Microsoft will buy every month about 10.000 servers – this is five containers like this. The other big players who are using this kind of containers are Google and Yahoo!